'Dedicated mentors with a proven record of success'
Adam C. / Support (NV)
As a professional career; I build, train, and mentor sales teams for an IT services firm based in downtown Las Vegas. Developing people has been a passion of mine for a long time as I know the mentorship I received professionally changed my life. I have been fortunate enough to have lived in every corner of this country and love learning about different walks of life. We all have a story, mine happens to have a lot of plot twists, and having the opportunity to help others write their own inspires me to strive to be the best person I can be.
Outside of work, I play competitive paintball for a team based in San Jose. I am an avid reader of professional development books and am a huge fan of almost anything Sci-Fi.
Minister Belinda W. / Ministry (NV)
My Name is Belinda Washington. I am A Mother to 4 sons and A Minister. I was born in Detroit, MI as well as Wichita, KS where I spent much of my childhood. I currently work for Asurion in the Technical Support Department.
Christine A. / Support (NV)
Hello. My name is Christine Andersen, a long time resident of Las Vegas for over 20 years. I have a passion for meeting and connecting with people which continues to expand my own personal growth. I believe growth is inevitable and everlasting and I am on a mission to be the best version of myself.
My hobbies include playing any game that keeps me competitive, as well as special effects make up, costume design, and taking care of my two lovable cats Muffin and Biscuit.
D'Acra H. / Self-Indulgence (NV)
I'm from Detroit and has been a resident of Las Vegas for 14 years. At the age of three I loss my parents and lived with my aunt who already had three kids of her own and always told me and my two sisters we were going into foster care because she couldn't take care of us, well at the age of 9 it happened I was a foster kid. Then one day on Easter I went to visit my family only to find out the house was burned down and no one even knew, so I never heard from my family again. At 10, I was adopted. Fast forward 30 years later and I've never seen my family since the age of 9. I was a member of the Boys and Girls club and was AFRAID of anyone knowing or finding out I was a foster child. Afraid to get teased or bullied so all while I was in there and at school I stayed in survival mode, but the kids; they still had questions.
Emily K. / Administration (NV)
I am 18 years old and I work at the Nike South Outlet. One of my biggest inspirations is Robin Williams. I speak a little Chinese and I'm also super into film!
Janet B. / Health (GA)
A healthy lifestyle and wellness coach that focuses on the overall wellness of the individuals including mind, body and spirit. Helping clients to tap into their full potential that they are gifted and share their gift with the world. To partner with the clients in the clients' efforts to adopt and/or maintain a healthy lifestyle.
In addition to nutrition and fitness, I work closely with the clients to explore habits, environments and relationships that may be negatively contributing to their current state of health. I also believe that health affects every part of your life. When you're lacking energy, the quality of your work declines.
Julia K. / Health (NV)
Julia Persike currently resides in Las Vegas, NV where she owns and operates her own holistic and ayurvedic business. Her entire life has been centered around nutrition and health. She holds a Masters in Ayurvedic Medicine from Southern California University of Health Sciences with a continued concentration in Ayurvedic Obstetrics and Women's Health from Arya Ayurvedic Panchakarma Clinic and Ayurveda Academia (Pune, India), and is recognized by NAMA (National Ayurvedic Medical Association) as a professional in her field of study, a BFA in Dance from the University of Iowa, She's been a martial artist now for 10 years, Personal trainer for 12 years. She holds certifications in Holistic Health, Usui Reiki Mastership, Massage Therapy, and Sports Nutrition. She is also a certified RYT 200 Yoga instructor soon to be 500. Her business in Las Vegas is The Practice: An Ayurvedic and Healing Company where she offers treatments, consultations, personal training, reiki and overall life coaching. She also teaches Yoga and Cardio Conditioning to the fighters and members of Uprising MMA. She is currently training for a Figure bodybuilding competition in April in hopes to receiving her Pro card in bodybuilding. She truly embraces the focus of Ayurveda in that she wants to keep the healthy, healthy and illness free and she wants to aid in those with illness to bring them into complete alignment and balance. True health matters from all aspects of the mental body, physical body and spiritual body. Namaste.
Joseph B. / Health (NV)
Born, "Joseph Channing Bernard" on December 28, 1985 in Lake Charles, Louisiana an ambitious child was born being the baby boy and the only son. He was seen from the very first day as a gift to the world being born so close to December 25, he's mother looked at him as a Christmas baby. This little boy weighting seven pounds and six ounces no one had a clue as of what type of man would spout forth from such a child.
Joseph's life is a testimony to encourage and inspire others to stay true to their craft. Never give up on yourself, always stay true to you. Only time will bear witness to this young man's desire for success. He said, "He understands that only through visualization, earnest effort, commitment, and intense focus that he will be able to accomplish he's long-term goals of excellence". So, for those who are reading this short bio keep an eye out for this up and coming artist, motivational speaker and poet and stay determined to manifest your own innate greatness...
Lois T. / Self-Indulgence (NV)
I'm Lois , married and a mother to 2 teenagers. My passion has always been to help others especially when God started leading me on my own journey of success in my eyes.
Things I wish I knew when I was a teenager always leads me to wonder if I did know then what I know now.. My path 0could have been lit and not so dim and misunderstood when I was younger.. None the less you live and learn and it has led me to want to love and help our future.. I've experienced the hard life, even been hard headed.. However my experiences has led me here and successful in my career.. So I wouldn't change my challenges for the world because it has molded me into a woman I love staring at everyday. Why not help our youth to have the same if not better out look. It's not how you start it is how you finish...
Medge J. / Support (FL)
Medge is a Positive Psychology Practitioner, graduated from a Business school, Ecole des Cadres in France and from Columbia University with a Master in Clinical Psychology, and Spirituality. Her passion is to motivate, inspire, and encourage people to embrace and enjoy their uniqueness. Medge was born and raised in France and moved to The United States in 2009 to follow her heart and study Positive Psychology.
She works with high school students and their families to help them succeed in their transition to college.
Michael J. / Financial (FL)
Michael is specialized in financial literacy. He helps his clients with retirement and whole life planning. He has a holistic approach.
Michael was born and raised in the Philadelphia area. He is a proud Penn State Alumnus. Over the years, Michael has helped countless families with two of their primary financial concerns: retirement and college planning. Michael is committed to improving financial literacy in The United States.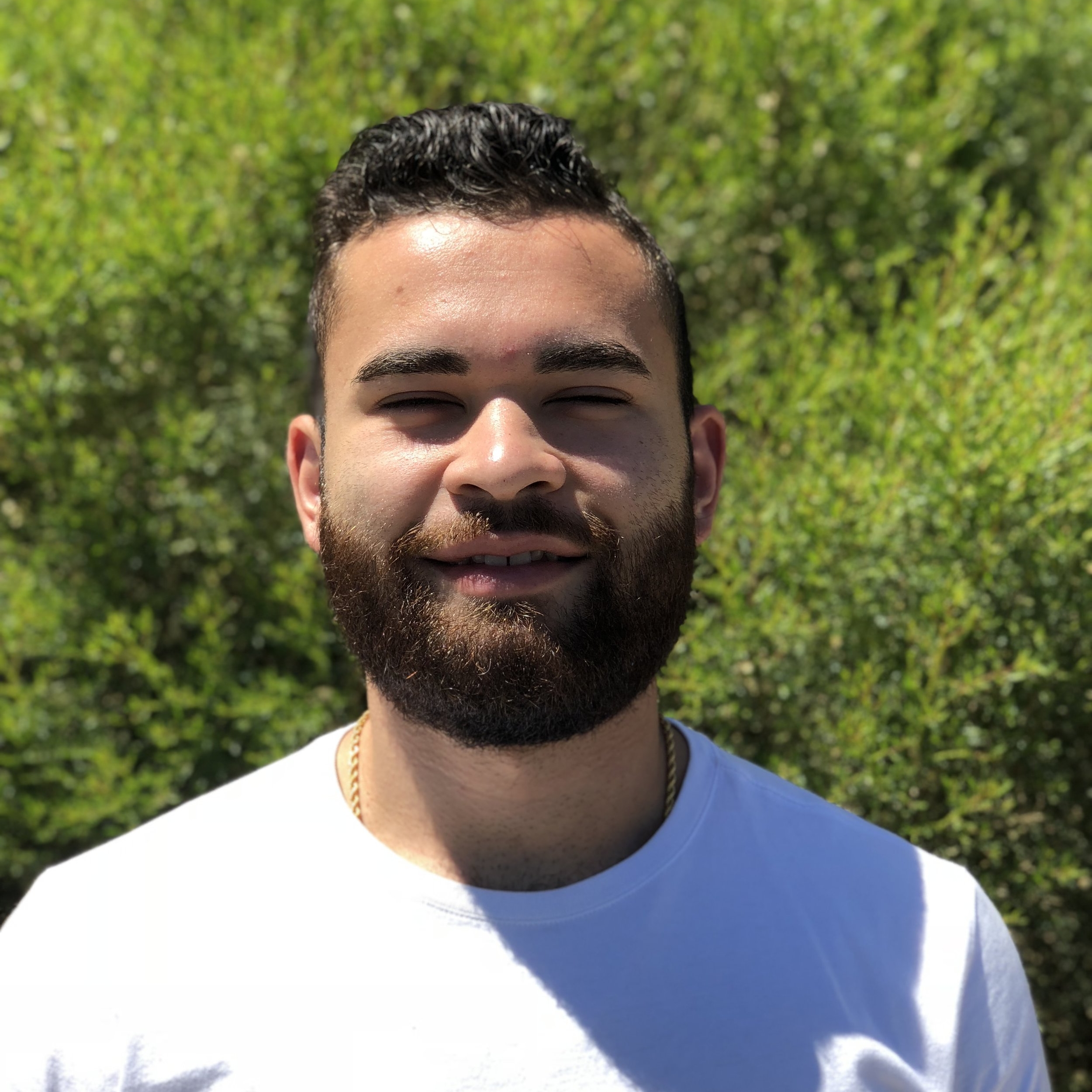 Micheal R. / Self-Indulgence (NV)
Hi! my name is Michael (Mike) Rich. I am a grateful follower of my Lord and Savior Jesus Christ and just an all-around awesome person! My passions include people, self-enlightenment/growth, sports and exercising, family, dogs, the outdoors and REAL ESTATE and investing. I am a Realtor with eXp Realty and I am very grateful to be in the position I am financially, spiritually, physically and emotionally. I love to help out others and I am not shy. My dream job is to be an international investor/land developer and a humanitarian. God is Good!!
Maureen P. / Financial (NV)
Hi, my name is Maureen, and my friends call me Mo. I grew up in Portland Oregon, but have lived in many cities as an adult. When I left home I moved to Seattle, from there to Los Angeles and back to Portland. I married my high school sweetheart and had two children. My oldest child has been arrested, overcome an addiction to prescription drugs and most recently married the love of her life, and father of her four year old son. She has been diagnosed with borderline personality disorder and PTSD. My youngest is a graduate of UNLV. We learned he had a learning disability when he was in third grade. He was told in eighth grade that he would earn a modified high school diploma because he wasn't smart enough in math, and that a four year college diploma was definitely out of the question. He took that as a challenge, and not only graduated with a full high school diploma, he earned his bachelors degree from UNLV on a full ride scholarship. I tell you about my children because I believe they are a reflection of me (and my husband). I could list all my school and career achievements, but nothing comes close to the experience and joy I feel when it comes to being a mother. I believe my purpose on this earth is to cultivate and nurture others, so as to help inspire our future leaders. I'm excited to be apart of the Strive and Inspire team and look forward to meeting you.
Pricila L. / Ministry (NV)
Hi, My name is Pricila Lizardo. I was born in Mexico City, DF but at the age of 3 I immigrated to New York City with my mom and twin sister. I was raised in Latin community where some hispanics were racist against my Mexican culture, this really hurt my self confidence growing up and I would lie about my nationality up until adulthood. In H.S. I faced even more challenges I hung out with the wrong crowd and opened a door into addiction. I had my first child at 16 years old, and became a single mom when I was still a child, I was so scared of the responsibility of "motherhood" because my mother was abusive and I had no good examples of caring for a baby. But that didn't stop God from pursuing me and finding me, at the age of 31 I was married and had two more children with a wonderful man. I gave my life to God and allowed God to heal my brokeness of sexual abuse, mental abuse, domestic abuse and addiction. God took me into a journey of Love, and Grace. Today I am healed and free of my past, I see it as a blessing and pray that God will use my story to give others hope especially young girls and teenagers. I am currently pursuing my Ministry Certificate and hope to become a pastor to help others follow Jesus.
Raeanna G. / Self-Indulgence (NV)
My name is Raeanna Grillo and I am a Las Vegas Native. I spend a lot of my free time with my son who is 2 years old or just going out and trying new things. I'm a positive happy individual who enjoys life. I am also the Lead Floral Designer for Chapel of the Flowers and I absolutely love what I do. Art and creativity is important to me.
Randy P. / Self-Indulgence (TX)
My name is Randy Phuong. I'm 22 years old and I'm from Orange County, CA. I am currently a Senior, Psychology major, at the University of Texas at Austin and have plans on moving to Los Angeles, CA in order to pursue a Master's degree in Counseling. Growing up, I had many interests but never set my sights on any one thing. As a result, I became lost and never knew what I really wanted. It wasn't until I enrolled into UT that I started to explore my interests and passions. I am at a point in my life now where I know who I am. To me, life isn't the career I hold, the car I drive, nor the house I live in. Rather, it is about finding purpose all throughout your lifetime as it will continue to change until the day I pass.
Nesler M. / Education (NV)
Hi my name is Nesler. I was born and raise in Las Vegas, Nevada and have had the opportunity to meet people of all walks of life across the country. I am an enthusiastic and outgoing person and I believe by sharing our experiences we can grow ourselves individually. I want to share what I have learned throughout my life and I am ready to hear the stories of others.
Taylor W. / Support (NV)
Born in Denver, raised by a single mother, Taylor is a hardworking, compassionate guy. He's a natural problem solver and a comic nerd who loves geeking out over Marvel movies, going to the gym, and being outside.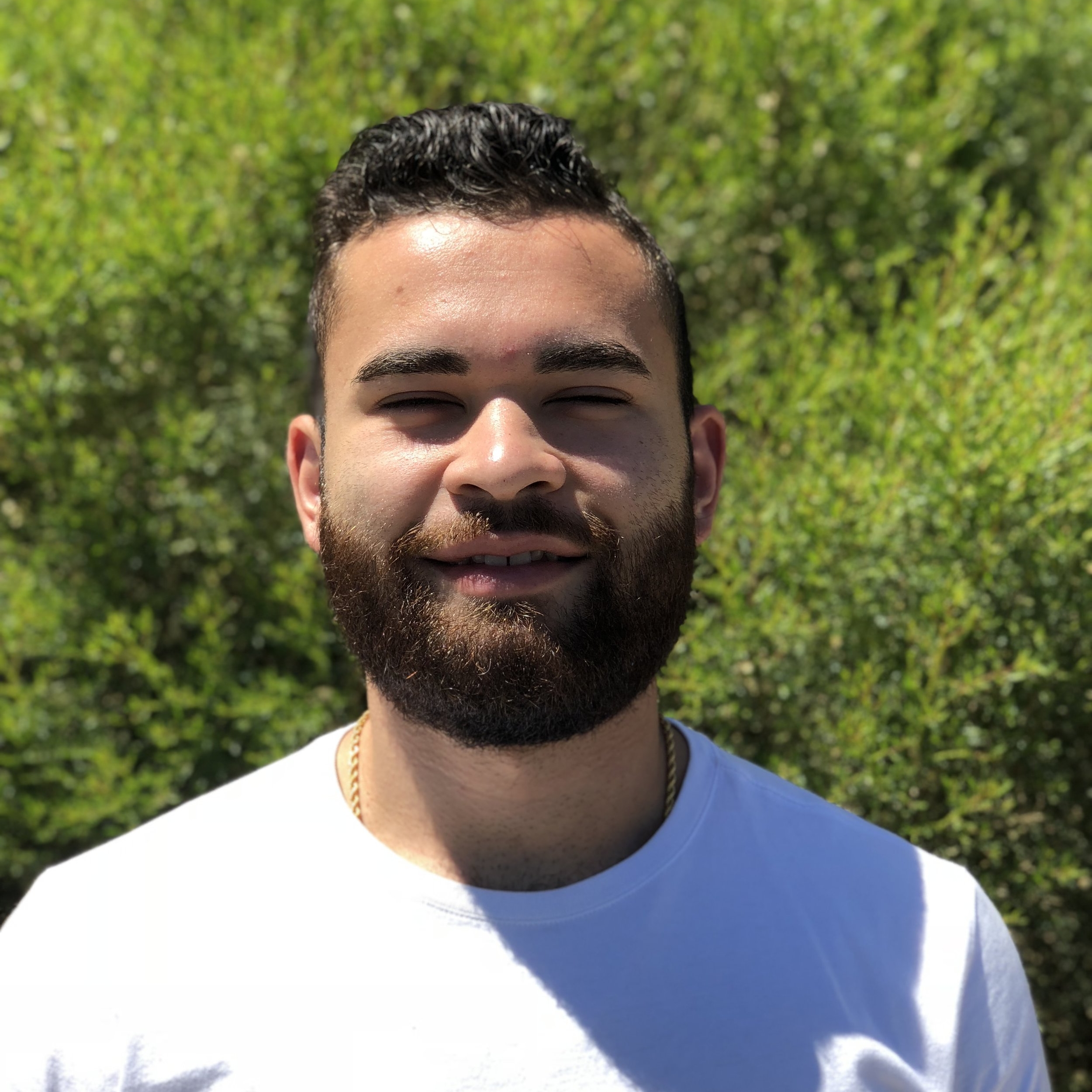 'Director Leadership'
Contact — info@sidcenter.org
Allan F. / Training
I am a Chinese Canadian Entrepreneur entering my 8th year of Business in Real Estate. I have been married for 8 years with my Wife Sharon and we have a 7 year old miniature pinscher. I have been fortunate to have the opportunity to work remotely for the past 3 years and my wife has also been working remote for the past 2 years. In the past 2 years we have had the good fortune to travel to: Miami, Paris, Rome, Barcelona, Croatia, Bordeaux, Honolulu, Kona, Melbourne, Sydney, Canies, Tokyo, Taipei, Hong Kong, Shenzhen. During that time we have spent time working with our mentor Tony Robbins through all of his Events which he hosts. We have learned tremendous insights into our own psychology which has created a more rewarding outcomes. Last year I began training to become a Leader within the Tony Robbins Organization and am striving to achieve that knowledge and experience so I can pass on any insight which would benefit others. I also am a sports enthusiast and being from Canada I have a strong Hockey background and also I can also Play as a self taught Immigrant Hockey Player. I have a curious mind and I always want to know more when there is an interesting topic.
Minister DeJuwuan P. / Executive
Hey! I am originally from Northern California and moved down to Las Vegas with my family. I attended Veterans Tribute Career & Technical Academy in High School and took classes at CSN, Nevada State College, and Central Academy. I love playing chess and going out and hanging out with friends and being active. I am so excited to be on this journey and even more excited to see how many individuals I can impact. Want to join me?
Fabiola V. / Operations
I was born and raised in Las Vegas, NV. I attended Western High School and I am currently working on my Associates in Deaf Studies at the College of Southern Nevada. I love filming and editing videos, outdoor activities, and most importantly helping my community.
Ronald G. / Community
Ronald is a father, professional, entrepreneur, and mentor hailing from his native home of Los Angeles, California. Ronald has many years of experience working directly with youth for both private organizations and local city governments, as well as serving Non-Profit organizations involunteer, executive and board capacities. As a current Texas resident Ronald serves on the executive and administration teams of Strive and Inspire Development Center. He uses his own story of an introverted "at risk" youth who was mentored out of a tough urban community to inspire the next generation of young leader. It is no doubt that Ronald's passion is guiding youth to their personal successes.
'Board Members'
Contact — executive@sidcenter.org
Daniel Mahabir / Board Member
Hi! Most of my friends call me Dan. I have lived in Las Vegas, NV for over 20 years. I was raised in a military household with my father serving in the United States Air Force, and it was through this that I learned early on the importance of giving, being disciplined, and working hard. I am a licensed REALTOR® in the state of Nevada and have been blessed to be able to help many families realize their real estate dreams for nearly 2 years. I was fortunate to meet DeJuwuan Pope during my previous career and through this friendship, I've learned the challenges many of our youth face that were not as lucky to have been raised in a household like my own. It is because of this that I am passionate about helping The SID Center with its mission - to prepare the future with their transition into adulthood through guidance and mentorship.
DeJuwuan Pope / Founder - Chair
Hey! I am originally from Northern California and moved down to Las Vegas with my family. I attended Veterans Tribute Career & Technical Academy in High School and took classes at CSN, Nevada State College, and Central Academy. I love playing chess and going out and hanging out with friends and being active. I am so excited to be on this journey and even more excited to see how many individuals I can impact. Want to join me?